On Thursday, I had the opportunity to see Yann Tiersen (of Amélie soundtrack fame) perform live in Dallas at the Granada Theater. As expected, the performance was magical. To many peoples' disappointment, he only played two songs off of the Amélie soundtrack, but personally I enjoyed the rest of his music, having fallen in love with all of it (including but not limited to Amélie) back in high school. My sister Lulu took over 500 pictures, and while I wish I could share all of them, there is no way that doing so could replicate the experience.

The show opened up with Denton locals Sleep Whale, a two-man band specializing in ambient tracks.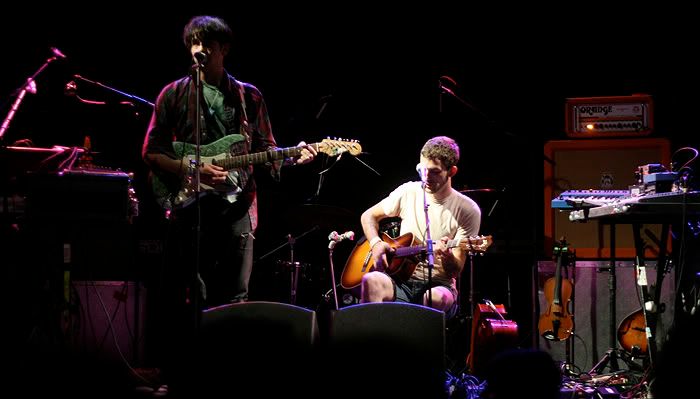 Then Yann Tiersen came on: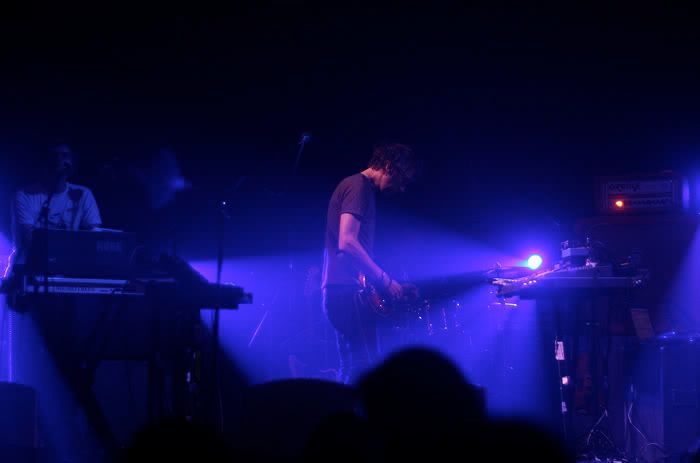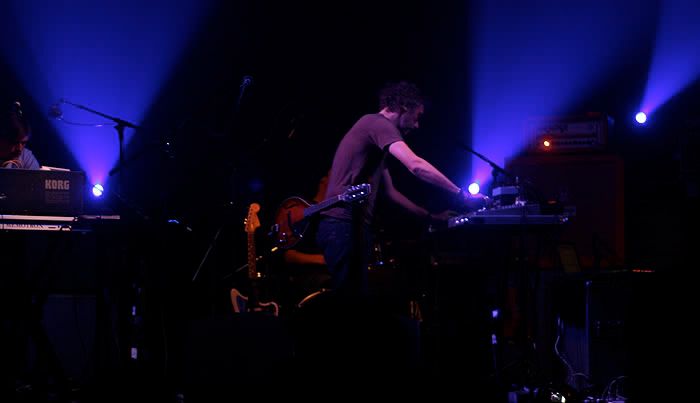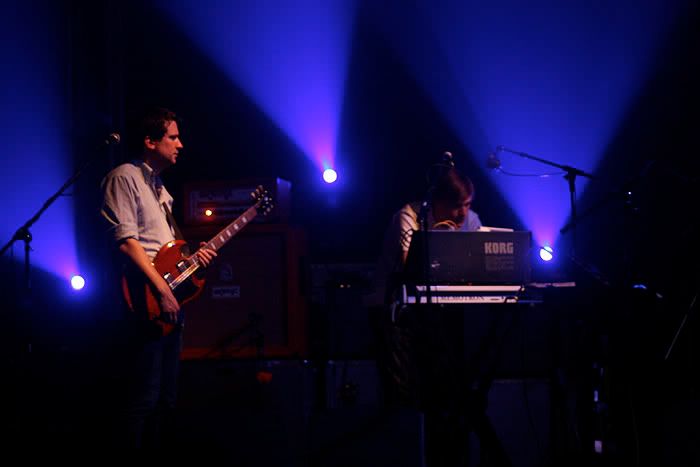 His keyboardist/sound mixer had a star quality, though all of his supporting musicians were talented.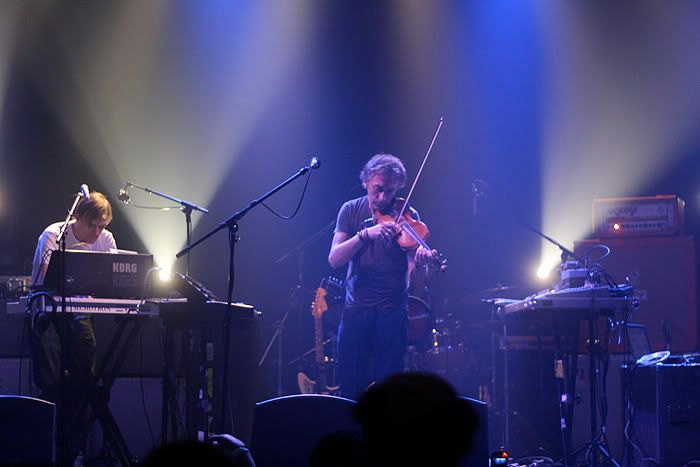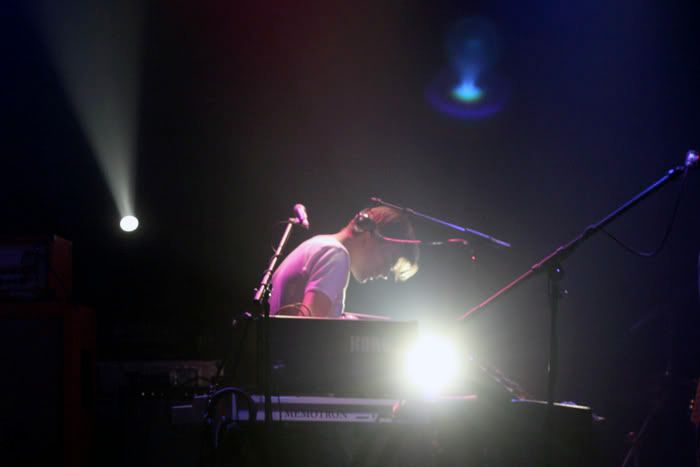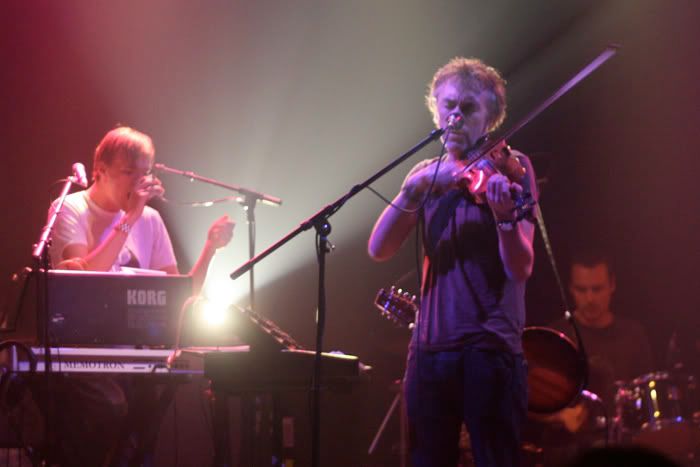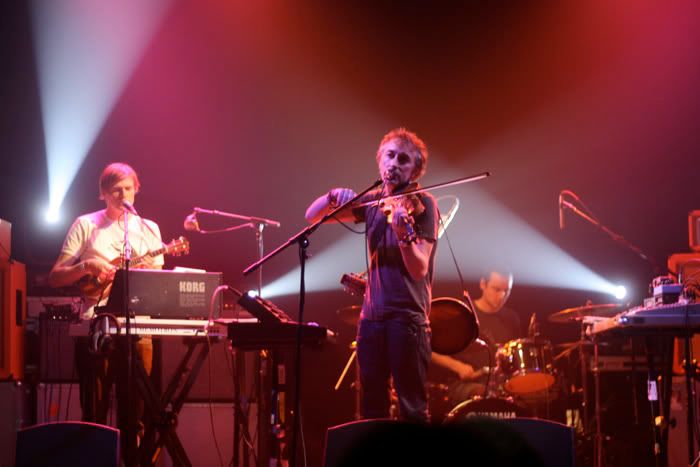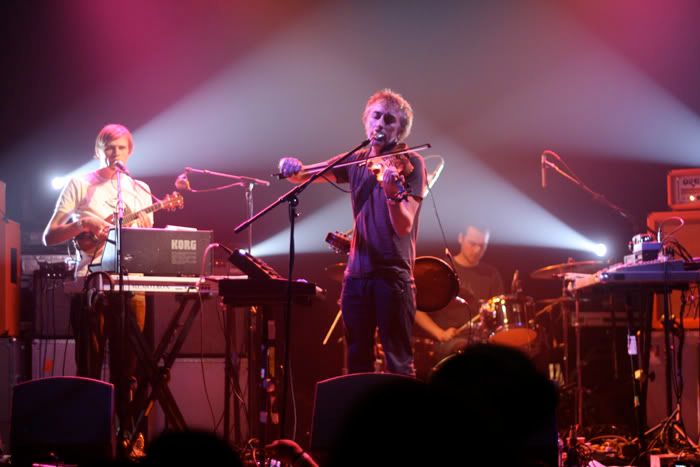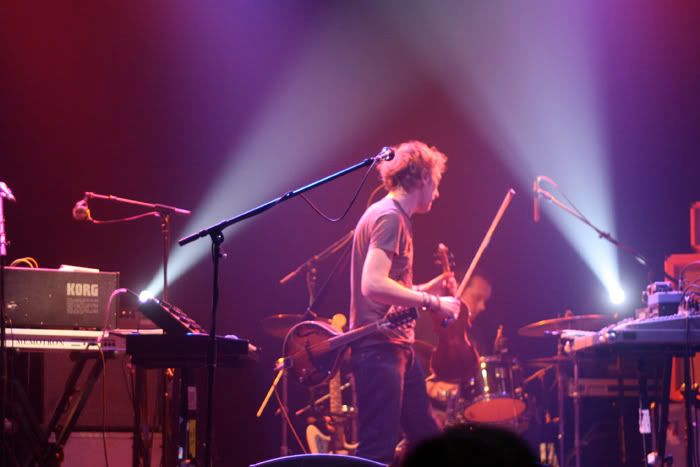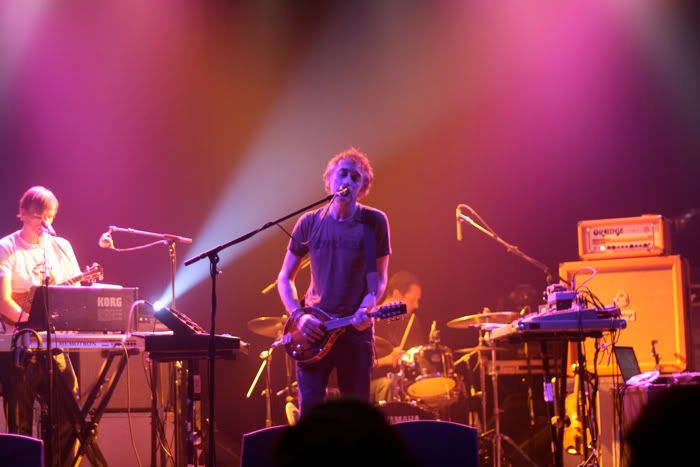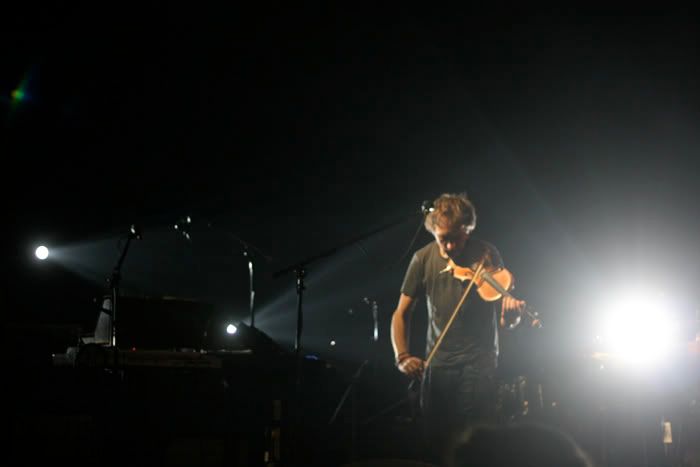 Yann Tiersen performed a violin solo from Amélie, during which he SHREDDED his violin bow.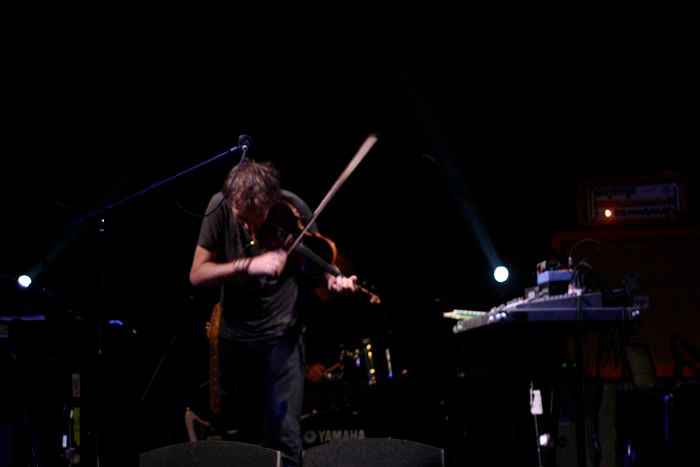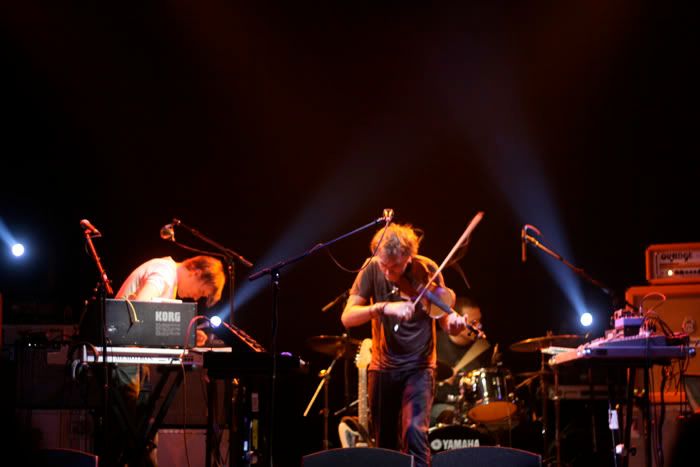 If you ever get the opportunity to see him live, I would highly recommend it.