In just four photographs, this short editorial (styled by Rachel Zoe) has captured everything I want in terms of style this fall: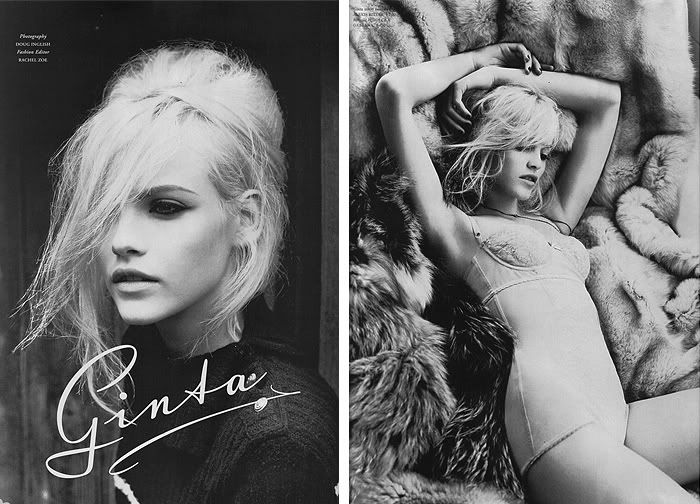 (Source: gossiping @ TFS)
Lingerie as outerwear, black nails, bold stripes, smart hats, thigh highs, cable knits, and clumsy furs. If only I could find a retailer that carried D&G's good clothing – then I could pretend that I could budget for it. I'm dying for their current fall collection.